Friday, 9 November 2018 | Admin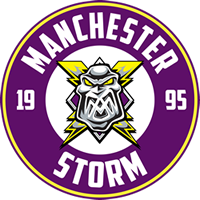 It's not all work and no play at Atlantic Timber. As proud sponsors of Manchester Storm Ice Hockey Club our Managing Director, Martin Buckle, paid them a visit recently for a tour of the rink and the facilities
Wednesday, 14 September 2016 | Admin

We're proud to announce another year of association with Sale Sharks Rugby Club. We've taken steps to strengthen our bond with the club this season and are proud to be associated with a successful local team. Sharks will be aiming for another strong season in the Aviva Premiership this year with their sights firmly fixed on a top four finish.

As part of our partnership we will be sponsoring and supporting Jonathan Mills for the season.
We will be offering special discounts to Sharks seasons ticket holders throughout the season, watch this space!
Monday, 19 October 2015 | Admin

Many of our fantastic products are now available to buy online. Check our site for more products as they are added. With thousands of products available in store it won't happen overnight but soon we'll have most of our products available to purchase from the comfort of your own home for delivery direct to your door. Watch this space!
Saturday, 27 June 2015 | Admin

After months of hard work our electronic point of sale (EPOS) system is now up and running. Our new system will greatly reduce queuing times, helping our customers get served faster and get the materials they need to complete their D.I.Y projects, or so our trade customers can get back to site and carry on working.
It will also streamline our internal processes enabling better stock control and greater efficiency.
We hope it will result in a better all round experience for our customers.
Monday, 16 June 2014 | Admin

Come and see our impressive range of new external doors in our new showroom. We designed our new showroom to look like the entrance of a real home, complete with slate roof, brick walls, LED spotlights, white painted frames and fascia boards so you can really see what the doors could look like on your own home. To inspire you even further we've even treated some with OSMO and Sadolin finishing oils, available to purchase in store, and fitted them with chrome furniture to give the look of a fully finished, fitted door.

With modern and traditional styles you're sure to find something to suit your home.

Call in today to be inspired!
2 Comments
Monday, 12 May 2014 |
Admin

As our new external door showroom nears completion we are selling off a large selection of our ex-display doors for a fraction of their marked price.

We have a selection of Hardwood and Oak doors, unglazed, single glazed and even triple glazed doors from as little as £30 + VAT! Be quick as these doors wont be around for long. Call in to our Altrincham store today to pick up a bargain.
Wednesday, 26 March 2014 | Admin

After months of careful research we are moving towards implementing a new hi-tech EPOS system in our branch. The system will improve stock management, order processing, forecasting and perhaps most importantly, reduce customer waiting times. Improved efficiency in several areas will help us to offer a better service to our customers and streamline our back office processes.

The system will integrate with our new ecommerce platform giving our customers access to our products from a PC or mobile device and the ability to shop wherever and whenever they like.
Thursday, 13 March 2014 | Admin

In response to huge customer demand we can now offer a priming service on many of our products. Save yourself hours of careful applying several coats of primer with a brush and let us spray your radiator cover, cabinet door, mantel shelf or bookcase with acrylic white primer so all you have to do is apply your desired top coat finish. Not only does it save you time, it also helps you achieve a perfect finish as there's no brush marks when the primer is applied by spraying.
Thursday, 6 February 2014 | Admin

In response to customer demand we've now expanded our lighting range. What started off as just a few bulbs has grown to a full range of energy saving and LED bulbs and a comprehensive range of outdoor lights. Traditional or modern, wall or post mounted, we've something to suit every home. Not only can you add a touch of style to your property, with energy saving LED bulbs it could reduce your electricity bill!
With our 5W 520 lumens LED GU10's, with up to 35000 hours life at £4.95 + VAT, we wont be beaten on price!
Tuesday, 28 January 2014 | Admin

We've increased the grade of timber used for our skirting boards and architrave from 'Fifths' to 'Unsorted'. Unsorted is the highest grade of Swedish redwood. All of our machined softwood comes from northern Sweden where the cold climate means it grows slowly, giving denser, stronger and more stable timber. This higher grade means fewer and smaller knots, not only improving the appearance but also making machining and finishing easier. Come in to our store and see the best quality timber for yourself.