Proud Sponsors of Manchester Storm
Friday, 9 November 2018 | Admin
Atlantic Timber & Local Sponsorship
It's not all work and no play at Atlantic Timber. As proud sponsors of Manchester Storm Ice Hockey Club our Managing Director, Martin Buckle, paid them a visit recently for a tour of the rink and the facilities. This included the new Players' Lounge, for which Atlantic Timber were happy to donate the building materials (that's the one with the exercise bikes, not much lounging going on there!).
Martin also took the opportunity to test his skating skills, and won't be called up to the team any time soon!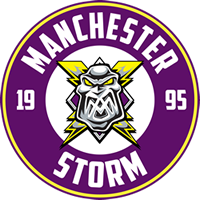 Check out how he went on in the video below.....