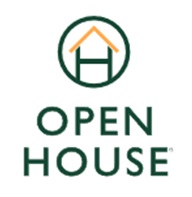 At Open House we spend a long time thinking about kitchens and how they can work for you, we know a lot about what is popular now and what has been popular in the past. Be it in design, technology or layout. In fact some may even say we are just a little bit obsessive...
The kitchen space has changed radically over the last 100 years. Influences from around the world have fed into not only British and European kitchen design but also into our way of life.
The kitchen is no longer hidden beneath stairs but is now at the very heart of the modern home and family: often with walls removed to combine kitchen and dining spaces. This is why selecting a kitchen is one of the most important aspects of creating your home, as it's also about creating your ideal space and lifestyle.
Hopefully this is where we come in though, as sometimes it can be pretty useful to know an obsessive...
| | |
| --- | --- |
| Caephilly | Gloucester |
| Lancashire | Bordeaux |
| New York | Tokyo |